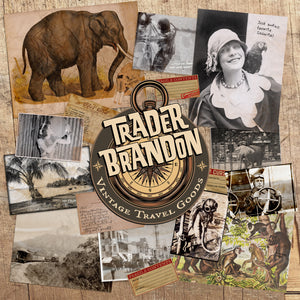 Ahoy There!! Inspired by all of the photos I put into Trader Sam's, we are proud to offer a package of photos from Trader Brandon's travels. A collection compiled of 24 items:
Four Labels
Two Filled Out Postcards
Two Blank Postcards
One 11"x14" image 
Three 8"x10" images 
One 8.5"x11" image 
Five 4"x6" images
Six 5"x7" images
Untold Adventures of Trader Brandon theme song
You'll get a instant downloadable PDF, of ready to print files, all sized and ready to go!! Perfect for your tiki bar or adventurers lounge.